WHAT ARE YOU WAITING FOR? BUILD THAT OUTDOOR KITCHEN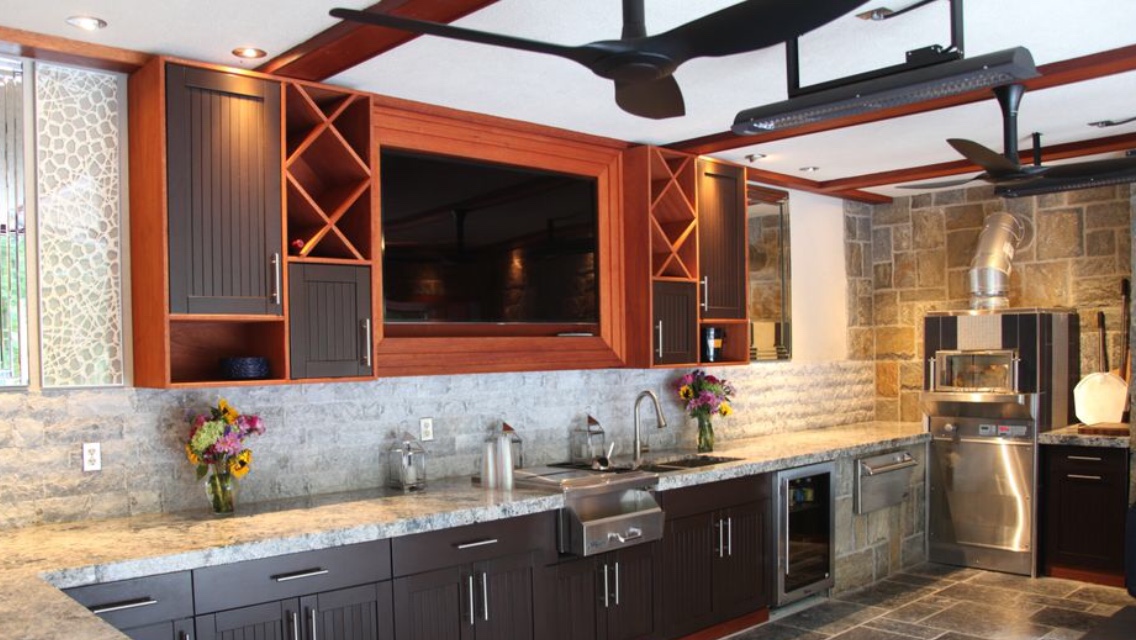 What are you waiting for? Build that outdoor Kitchen!
Outdoor Kitchens elevate the quality of life spent outdoors with friends and family.
Being outdoors in a beautiful backyard with family members sharing some of life's most memorable events is a great way to bring everyone together. Food, fun and conversation can be had while being outdoors in your own yard.It is a great way to interact with your family, with the environment, with the home and yard you have desired all your life.
Are Outdoor kitchens are expensive? Expensive relative in terms to what. Outdoor Kitchens and Outdoor lifestyle backyards are highly desirable amongst savy homeowners and invaluable in terms of spending quality time with loved ones. For those who are blessed with the opportunity to grill and dine outdoors all year long, it is a no brainer that your backyard outdoor space be well equipped and outfitted with a tremendous outdoor kitchen. For those of you who are in doubt due to weather constraints, I think you are surely missing out on some of the best quality time spent outdoors with friends and family. Also if your outdoor kitchen is part of an overhead pavilion, room or covered space it will protect you against the elements of cold, wind, rain and heat. A professional outdoor kitchen designer can make outdoors much more enjoyable and integral part of a successful family lifestyle.
Do you have the indoor kitchen of your dreams? Are there things you would like to change? Add appliances or convenience to your indoor kitchen but can't for some reason or other. Expense, limitations, or simply not wanting work done in your home. In fact now you can double the size of your kitchen by adding an outdoor kitchen. In many parts of the country there are many more days available to outdoor cooking and dining than indoors.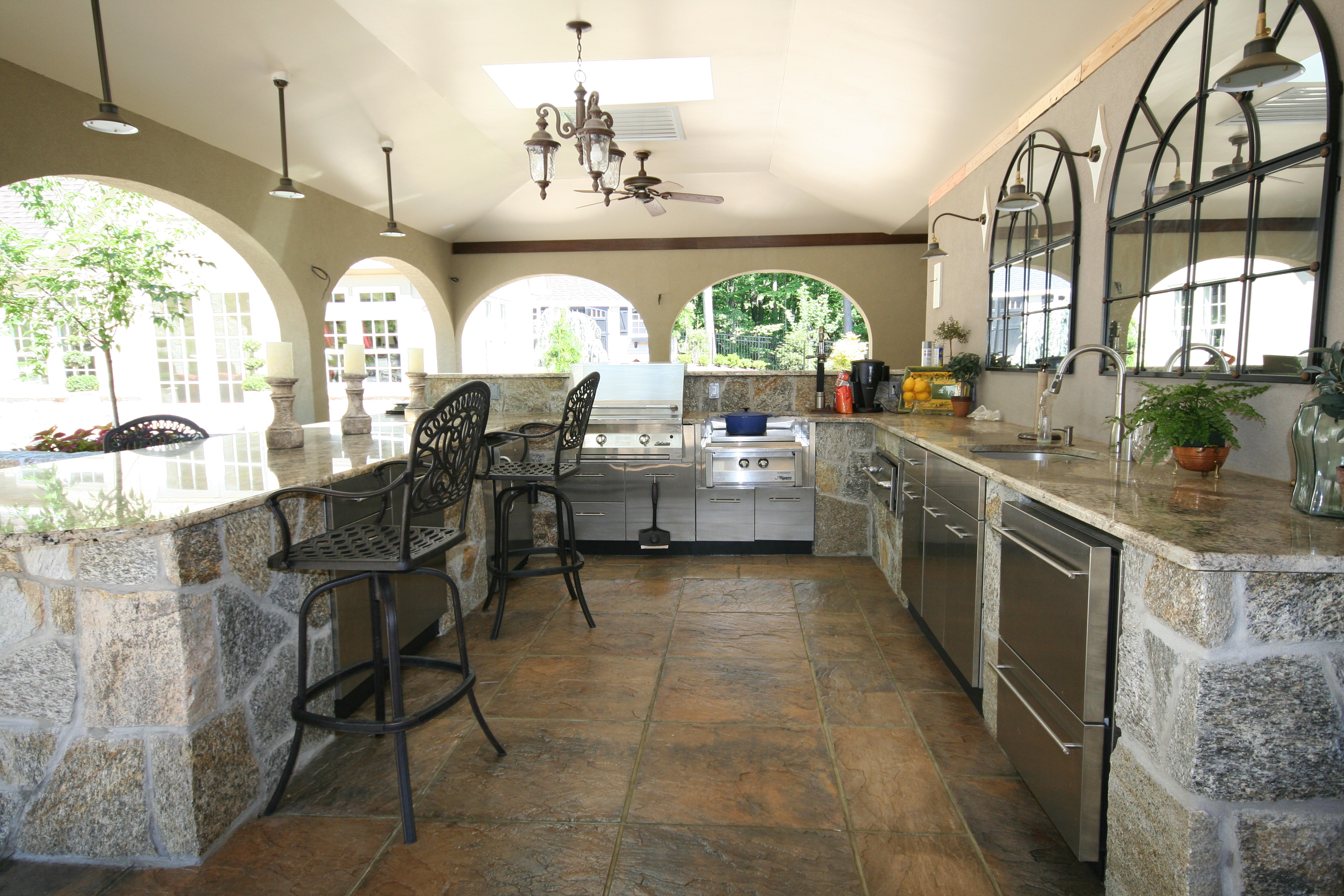 Outdoor events bring families closer together. Outdoor grilling attracts and retains family members to join in on life's greatest moments. Outdoor Kitchens are an effective way to mingle, cook and clean up casually outdoors. What a great way to enjoy the hard earned and deserved back yard space you have existing in place. So when asked are outdoor kitchens expensive? Relative to the opportunity of quality life with loved ones, home value and tons of fun I think the expense is clearly justifiable.
How do you maximize the Outdoor Kitchen? First off, clearly define your outdoor kitchen intent and then ask yourself what did you miss? Outdoor Kitchens have come along way due to manufacturers pushing outdoor grills and appliances to the limit to closely mimic the ever so popular indoor kitchen. A typical outdoor kitchen has atleast three heat sources that can aide in cooking meals starting at breakfast, lunch and ending past dinner. The outdoor kitchen can also hold lots of interest and excitement due to the performance of the outdoor kitchen. Ofcourse what is an outdoor kitchen without a pizza oven, bar, tv and refrigerator within arms reach. Sitting around and sharing counter space for preparing and presenting foods always works great outdoors. Have a pool? Even more the reason to have a designated outdoor kitchen space open to hungry swimmers and all day pool loungers.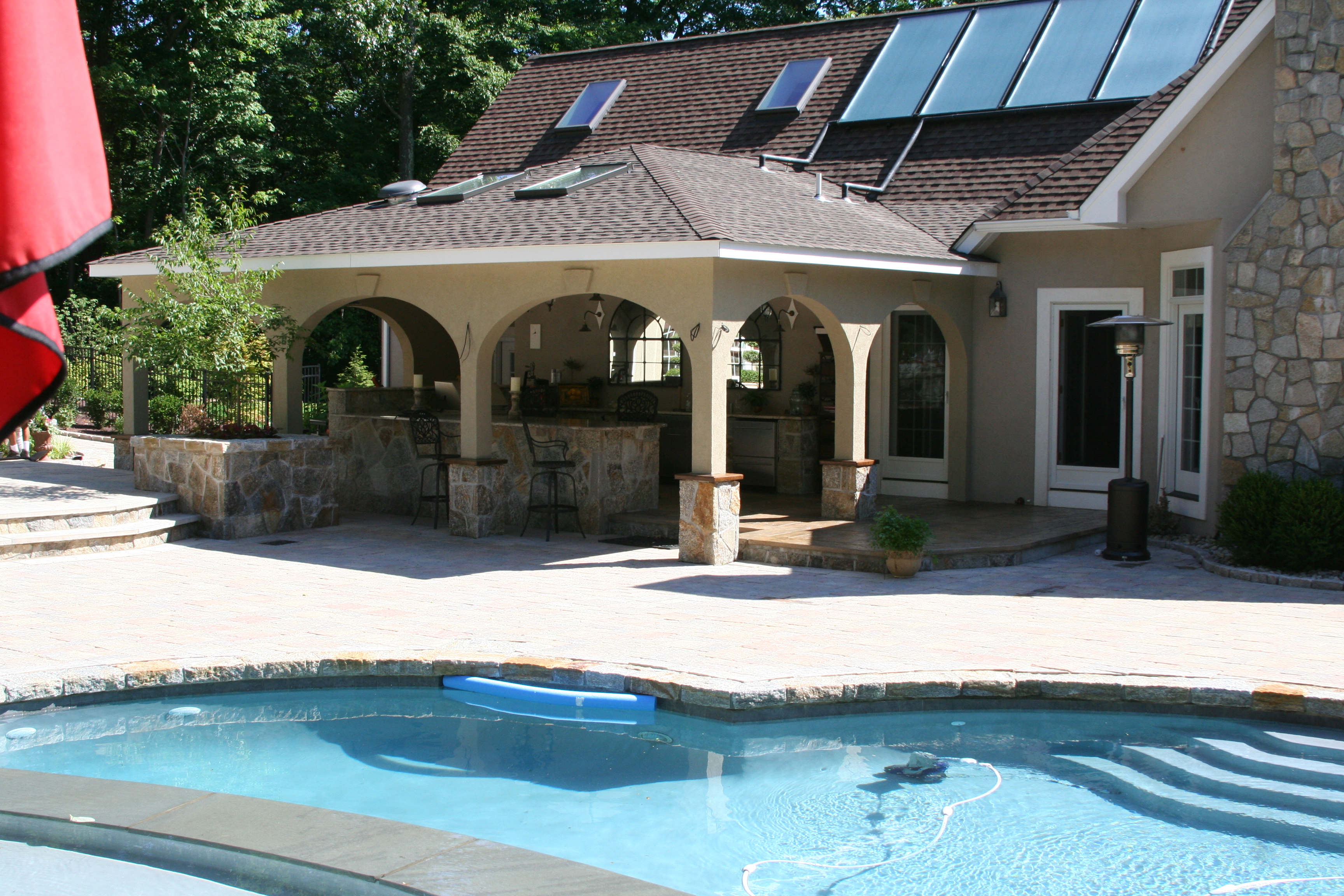 BUILD THAT OUTDOOR KITCHEN FOR COOKING, DINING AND ENTERTAINING OUTDOORS all day and night.
Many times the smell of certain foods in the summer linger and discourage you to cook indoors. Day time heat discourages less cooking indoors. OUTDOOR KITCHENS are AWESOME in the respect that it results in less mess to clean up and keeps everyone out of the indoor kitchen area.
You will be surprised how everyone will pitch in a hand to clean up— laughing and having conversation. I bet that doesn't happen as much as you would like indoors on a daily basis.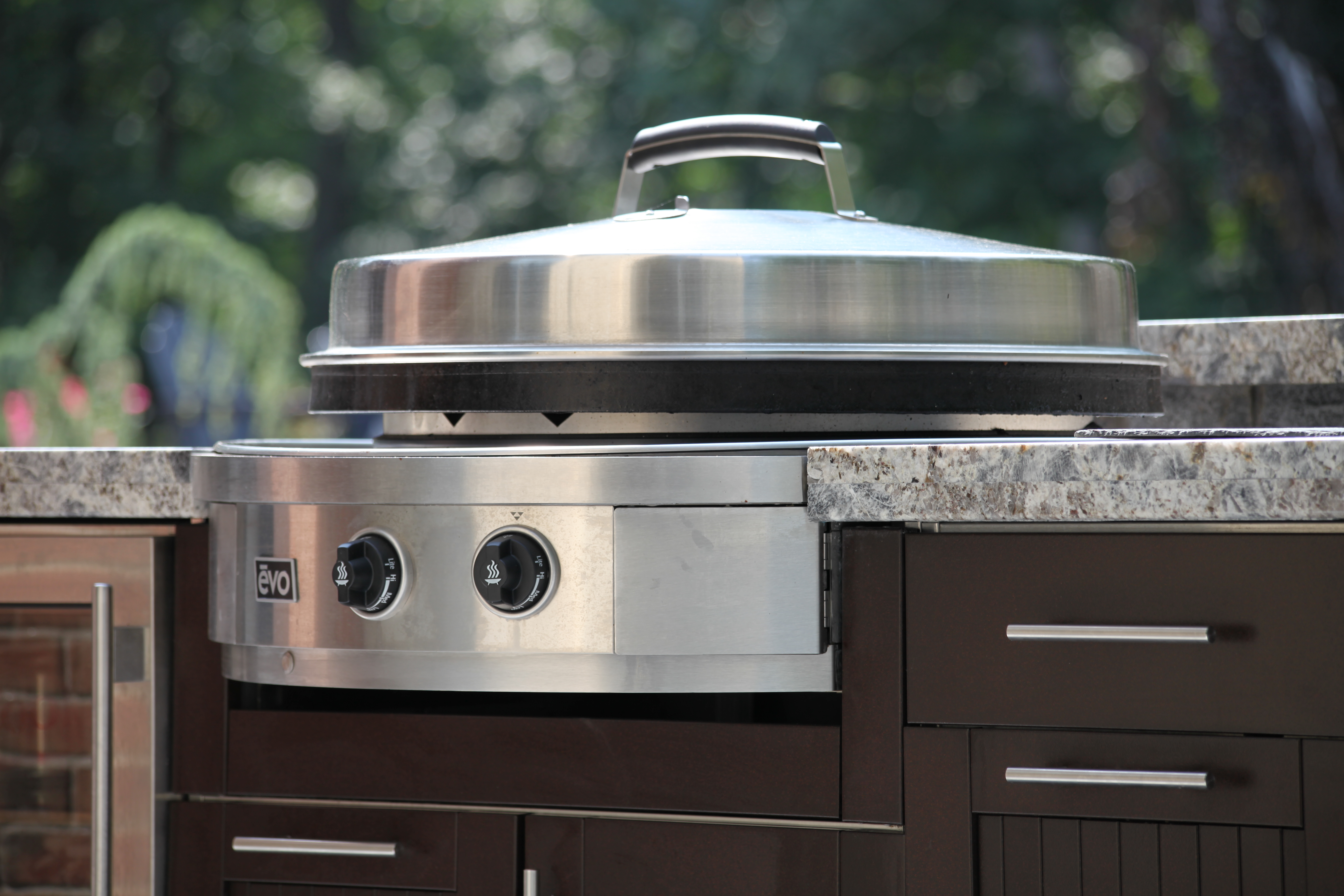 Your existing outdoor patio space does not have to be bigger to accommodate an outdoor kitchen. Outdoor kitchens are multi faceted for cooking, dining and entertaining outdoors. This type of lifestyle is here to stay so build that outdoor kitchen today.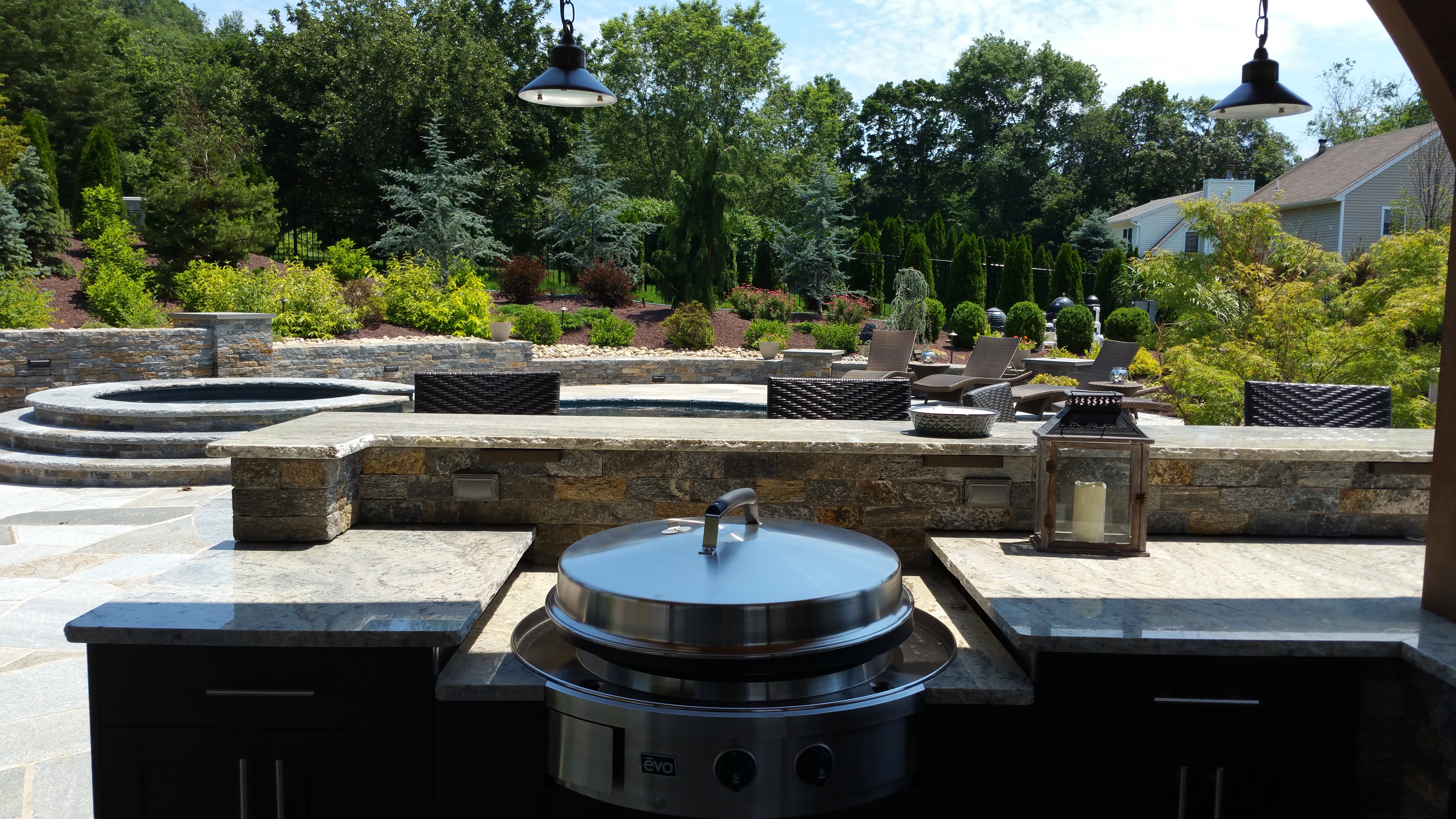 " A rewarding lifestyle shared with family and friends celebrating life's most memorable moments is our signature to every outdoor kitchen we build" - Michael Gotowala Outdoor Kitchen Fabulous design builder and founder of The Outdoor Kitchen Design Store.
Author of OUTDOOR KITCHEN FABULOUS
Radio Talk show HAMPTONS OUTDOOR KITCHEN FABULOUS WELJ 104.7
For more great outdoor kitchen ideas go to OutdoorKitchenDesigner.com
For the lowest prices on the best Outdoor grills, outdoor cabinetry and appliances go to OutdoorKitchens.com
The Outdoor Kitchen Design Store OUTDOOR KITCHENS.COM OUTDOORKITCHENDESIGNER.COM
Recent Posts
THE OUTDOOR KITCHEN DESIGN STORE master series of GRILLS, GREAT OUTDOOR ROOMS, AND OUTDOOR KITCHENS …

OUTDOOR KITCHENS ARE NO LONGER A TREND AS FAMILIES ACROSS THE HAMPTONS DESIRE MORE TIME SPENT OUTDOO …

Outdoor Kitchen Design build by Michael Gotowala founder of THE OUTDOOR KITCHEN DESIGN STORE "10 th …